Egypt  Day Tours
Where ever you find yourself in Egypt, there are always exciting adventure to be had. We offer a wide variety of day tours from any location in Egypt. Explore the interior of Sinai from Sharm el Sheikh or visit Luxor from Marsa Alam. Spend a Day in Cairo visiting all of the pyramids. We offer a comprehensive selection of short trips and tours to suit traveler.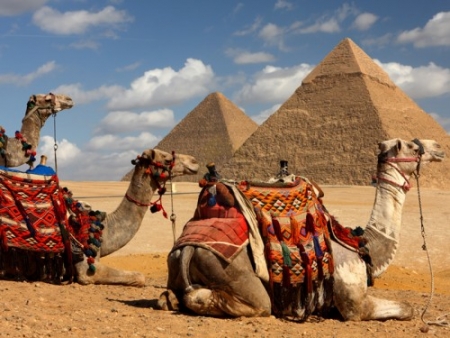 There are  countless things to do and see in Cairo. LA VIE Tours' Cairo day trips will help you make the most of your time. Tours in Cairo will take you to the Giza Pyramids and Cairo's Citadel, to explore Islamic Cairo, or even to Luxor for a whirlwind tour of Ancient Upper Egypt. All of these Cairo tours are sure to add something unforgettable to your trip.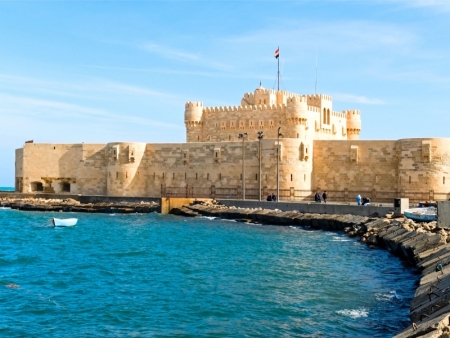 =Discover the history and beauty of Alexandria with our one day tours and excursions. See Roman and Greek ruins and tombs, as well as Qaitbey Citadel, built atop the foundations of Alexandria's legendary lighthouse, one of the Seven Wonders of the Ancient World. Take a trip out of the city to see the museum and memorials at El Alamein or go to Cairo for the day to see the Giza Pyramids.
Explore the countless adventures that Luxor, the World's Largest Outdoor Museum, offers to visitors. Day tours to the stunning Ancient Egyptian sites in and near Luxor are available. Travel to Cairo, Aswan, or Abu Simbel for a day,  ride a quad bike into the desert for an afternoon, or even take a weekend visit to the oases of the Western Desert.
As a popular beach vacation spot, Sharm El Sheikh offers an unrivaled array of activities both in the sea and on land for visitors. Look here to find all of the different ways that you can spend your afternoons. There are also day trips to the rest of Egypt. Visit Cairo and the Giza Pyramids or Luxor to see Karnak and the Valley of the Kings.
First enjoy the unspoiled beaches of Marsa Alam and then see a bit more of Egypt with a day tour to Aswan, Luxor, Abu Simbel, or the other ancient temples of Upper Egypt. You can even fly to Cairo to visit the Giza Pyramids or to enjoy a short tour of this exciting city. Explore the options here and add a memorable taste of history to your diving trip or beach holiday in Marsa Alam.
From the relaxing Nile side city of Aswan, you have access to many great day tours and activities. Visit Abu Simbel or other notable archaeological sites on the banks of Lake Nasser, travel north to Luxor to see Karnak and the Valley of the Kings, or enjoy tours and activities in Aswan like an afternoon sailing on the Nile or a visit to the Unfinished Obelisk and the Nubian Museum.